Volunteer with Us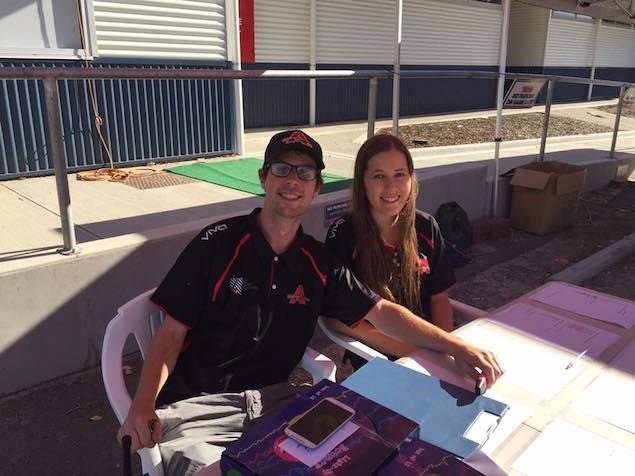 Do you love baseball? It's about time you join the crew who helps make game days possible - the volunteers!
Ahoy! We are looking for fantastic volunteers to join the Bite Crew for the up and coming baseball season. The Adelaide Bite, proudly presented by SA Power Networks, is powered by the people - our wonderful volunteers. So come and join our baseball family and have some serious fun over summer, make new friends and enjoy the atmosphere at the ballpark.
We are looking for roles in the following areas. For full descriptions of each, please download our 'Volunteer Role Guide' by clicking here.
To register your interest, please click here.
For a brief rundown, here are areas we need assistance in:
1. Ticketing - Join the team that helps get the fans in the door. From scanning, to ushering, to handing out programs, to giving out much needed assistance, you are vital in assuring our fans have the best time in town!
2. Food and Beverage - From serving beers, to selling snacks, our fans are thirsty and we need to get them something to drink!
3. Corporate Hospitality - Do you have the gift of the gab? Do you want to help service some of the biggest sponsors and clients in Adelaide? From greeting, to servicing, to just standing and having a chat, we need to give our partners some love!
4. Fan Engagement - From playing the music, to making videos, to helping the kids get around the ballpark and everything in between, there are heaps of opportunities for you to get the fans involved!
We offer fantastic benefits like:
- Hands on work experience
- Invitation to Bite Crew recognition events (like the Ice Hockey, watch parties, other sporting events)
- Meet the players
- Invite to the post-season Volunteers Baseball game/tournament
- Be a part of a great community
- Meal allowance while on duty
- Volunteer Merchandise
- The chance to develop new skills
- Access to training
- Work with an awesome team
- Volunteer pathways
- Share the love of baseball
- Make new friends
- Access to designated parking at West Beach
- Give back to the local community
- And most of all, having fun!
For detailed job descriptions or to register your interest please email Eric at ebalnar@adelaidebite.com.au.
Let's work hard, have fun and push the Bite to victory!